"I've trained myself to illuminate the things in my personality that are likable and to hide and protect the things that are less likable."  – Will Smith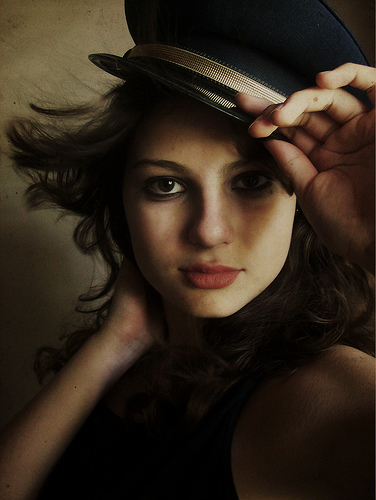 Likability is often overlooked by jobseekers.  However, when it comes to making critical choices in social situations, likability can be a deciding factor.  In one study, the Gallup Organization discovered that the only factor that consistently predicts the outcome of presidential elections is a candidate's likability.
What makes someone likable?
Your likability is largely determined by how pleasant you are to be around.  People who are likable have a genuine interest in other people.  According to Dale Carnegie, people can find more friends in two months, by developing a genuine interest in those around them, than in two years of trying to make others interested in them.   Likability doesn't mean you go along with the crowd though. Instead, it actually increases when you demonstrate that you are willing to take a stand for something you believe in.
Likability Determines Who Gets The Job
There is no place where the concept of likability is more relevant than in the job search, particularly in the interviewing process.  During an interview, you are essentially trying to persuade the interviewer to hire you for a position.  Research done by Chad Higgens of the University of Washington and Timothy Judge of the University of Florida suggests that although interviewers think they are choosing a candidate based on qualifications and experience, their decision ultimately comes down to one important factor: Did they like the candidate as a person?
What factors can increase likability?
The job seekers who received offers did several things during the interview that made their perceived likability increase:
They chatted about topics not related to the job that were of interest to both them and the interviewer.
They made a special effort to smile and make eye contact.
They complemented the organization.
Why do these actions make such a big difference in hiring decisions?  The candidates who were successful showed that they could easily integrate themselves within the organization. They also convinced the interviewers that they had good social skills and were pleasant to be around.  The interviewers perceived these candidates as a good fit for the organization, and thought they would be enjoyable to work with, leading to job offers.
Likeonomics
In his book, Likeonomics: The Unexpected Truth Behind Earning Trust, Influencing Behavior, and Inspiring Action, Rohit Bhargava argues that nothing is more important to the success of companies or individuals than how likable they are.   Throughout his career, Bhargava has found that it is more important to know everyone at the organization he works for, than to know all the right answers.  Bhargava's co-workers come to him with questions, because he always knows who will have the answer.  In the workforce, the ability to collaborate with others now trumps raw capability.
So how can you apply all of this to your interviewing and networking strategy?
Go out of your way to be pleasant during interviews, remembering that it is more important to an interviewer than your qualifications and experience. Above all, don't forget basic courtesy.  Remember to say "hello" and "good-bye" to everyone, and to say "please" and "thank you" when necessary.
Mention weaknesses at the beginning of the interview to present a strong case for yourself, but only if they come up in the conversation. Otherwise do not draw attention to weaknesses at all.  Research shows that presenting weaknesses early on is a sign of openness.  Candidates who asserted themselves towards the end of an interview were perceived as more likable. Delaying a discussion of your strengths shows that you prefer to let them come to light naturally.
Demonstrate that you are a good fit for the company.
Find something really interesting about the company and be prepared to discuss it.
Chat about something not related to the job that interests both you and the interviewer.
Show genuine interest in the interviewer.
Smile and make eye contact throughout the interview.
Sit towards the middle of the table.  Studies show that people who position themselves at the center of a table, win games more frequently than those who sit towards the extreme left or right.
Keep it simple.  Studies show that people who use simple language are actually seen as more intelligent, than people who use more sophisticated language.